Boise, Nampa, Meridian, Eagle, Treasure Valley, Lawn Maintenance | Assured Quality Lawn Sprinkling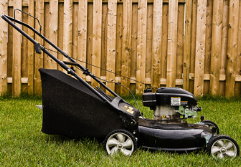 VALUE ADDED SERVICES
Assured Quality Lawn Sprinkling provides landscape services for all types of landscaped areas. Our goal is to take the day to day hassles out of managing your landscapes by offering a variety of services and developing long term relationships with you.
Call Assured Quality Lawn Sprinkling at 208-377-9000 for the solution to your landscape maintenance needs.
Residential & Commercial Maintenance
We offer complete Landscape Maintenance programs to my valued customers. Complete services include Trimming, Pruning, Fertilization and Integrated Pest Management Systems to handle unwanted weeds and insects that do harm to your plants and turf grasses.
Homeowners Associations
We provide each HOA, board of directors, and managers, with a service that is required by the landscape and that works with their respective budget. We walk your property with you on a regularly scheduled basis to provide suggestions for improvements and address extra work items. We then follow through with timely completion of any noted items and concerns.
Additional Services

Aeration

Hedge Trimming

Shrub Trimming

Small Tree Trimming and Removal

Brush Clearing

Leaf Clean-up, Removal, or Mulching

Gutter Cleaning (Limited Service)

Yard Clean Up

Lawn Seeding -Fertilization, Weed and Pest Control